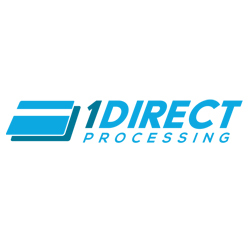 Sales Representative
Jacksonville, FL
1 Direct Processing is a payment solutions provider that offers a host of options throughout the US and Canada.
We support various payment platforms and provide practical solutions to assure the highest level of service quality. We use the latest technology for credit card processing, point of sale (POS) systems, and more.
Processing payments since 2012; 1 Direct Processing was finally born in February 2019. We have only one goal and that is to provide the service businesses have been lacking with other less adequate processors.
We are committed to helping your accounts thrive! From many years in the industry, we have learned what it takes to provide excellent customer service all while improving the bottom line for our customers, come experience the future with us!
At 1 Direct Processing, we take pride in employing a balanced approach when serving our clients.
Be a part of the 1 Direct Processing Team!
We're in need of the best and brightest, bring your ideas, and let's grow together!
There is immense growth in store for you when you choose a career with 1 Direct Processing!
High Bonus and Lifetime Residuals!
Career Advancement Opportunities for Top Performers
Multiple Processing Platforms!
 We do not require our customers to enter into a contract.
 1 Direct Processing provides FREE equipment to our customers!
Job Summary
This exciting opportunity involves Business to Business outside sales in the payment industry.
Speaking with local business owners about better options to accept Visa, Mastercard, Discover, American Express, Fuel and EBT cards.
Compensation
From Day One, you will enjoy multiple levels of compensation.
 $500 Installation Bonus
 100% Vested Residuals on your first account
 $3,000 Bonus for fast installations (30 in 90 days)
Ability to constantly grow you business based on your efforts and results, not anyone else'.
We Support Your Success
If you have a positive attitude and are extremely motivated and passionate about making your success happen, possess high energy, integrity, and sheer determination to overcome obstacles to put yourself in position to succeed, you will be successful at 1 Direct Processing.
Do you have the passion to help others and have a positive impact on them and their business so they can grow their business and better serve their customers, 1 Direct Processing is the place for you.
If you are tired of having others control your future and You Are Ready to take control of your professional and financial future, 1 Direct Processing needs to be your new home.
If you have the communication skills to quickly build relationship and trust with client so you can make recommendations they get excited about buying, 1 Direct Processing wants to partner with You.
You will have ongoing support and be trained by individuals that have succeeded in the sales field instead of hourly wage support people with a headset who do not understand what you are trying to accomplish.
1 Direct Processing's support staff answers their phones, texts, and emails with real-time solutions.
We will interact with your customers assisting them and you, in any situation.
The 1 Direct Processing Difference
We offer the most advanced smart, countertop, and wireless point of sales terminals, for free. eCommerce, Virtual Terminals, and POS systems are available to meet any business owner's needs.
We offer daily bonuses, transparent and accurate residual reports to review daily.
You Are #1 with 1 Direct Processing
Join Our Team Today by clicking on the apply button to submit your information or Call Gary to start a conversation about taking your career, future, and income, to the next level.
80582177